Over 22,000 client feed backs do not lie. Most will tell you that Ann Marie, aka "the Velvet Hammer Psychic" offers direct honesty with soft wordage in an empowering Tarot consultation you will not forget. A Certified Master Tarot Chanel 37+ yrs Ann Marie needs only your first name to begin your reading. Ask on romance, family, corporate dispute, real-estate, pets or spiritual crossing over messages. The future is changeable according to your wise actions and you always have free will. Your privacy is sacred and you will never be encouraged to be dependent on Ann Marie. Bring your journal to write down questions and information. Choose a phone, Skype or Office reading.
My Expert Service
As an Intuitive Master Tarot Channel since 1970 Ann Marie believes in the compassionate teachings of Jesus and Buddha. You will find a professional accurate PHONE READING giving little more then your first name and treated with warmth, love, and direct honesty.
My Certified Ethics for Tarot Reading @ I will not judge you.

@ Your reading is confidential.

@ I will be truthful, but tactful.

@ I will admit when I`m over my head, and refer you to qualified sources.

@ I won`t play God and predict death or life span.

@ I am am Intuitive spiritual guide, but will not encourage you to be dependent on me.

@ Your path with `God' is your own.
Ann Marie's Metaphysical Tea House Garden Angel
HOW I READ

*Give your first name and a brief question to start out with.
* I will immediately connect on this brief information,
* Subjects on love, career, family, spirit, creative aspiration, finances or pets welcome.

MY PSYCHIC READING HISTORY
@ As a little girl I felt the energy in houses, animals and people with such intensity, it distracted school work.
@ In 1970 my distraction became my blessing. I began my professional reading career at College Art Markets.
@ In 1998 I began to read by phone and text chat readings.
@ I now have my own studio surrounded by sculpture gardens, from which I give Intuitive readings.
@ As a Featured Reader for Best Psychics Directory and Best American Psychics, I began at BTR Radio with "The Brass Ovary" and "Angel Bling Psychics Directory"
@ 2010 I became a weekly Psychic Radio Host for Achieve Radio and TV.

MY CERTIFIED PSYCHIC CODE OF ETHICS
* I will be honest with you about what I see.
* I will not read on your death
* I will not give medical advice
* I will not give lotto numbers
* At all times you have free will. The future is changeable with your wise actions.
* I will not string your reading along by talking about my self. This is your reading and you will be treated like a star.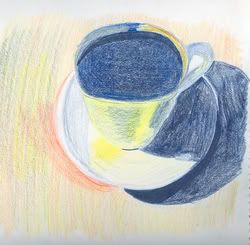 Please fetch a cup of coffee, take a deep breath and join me for a reading. I'm here for you and would love to hear from you!
Experience & Qualifications
@University Art Fair Reader Beginnings – 1970@Victorian Gift Boutique Reader-1990's@Certified American Tarot Association – 1998

@Certified Transpersonal Hypnotherapist – 2004

@Proprietor of a Metaphysical Tea House -2004

@Radio Host for Achieve Radio TV

@Published 3 books sold at Amazon and Barnes and Nobles